Pollution in Barak River and Possible Remedial Effort — A Seminar
Please Pre-Register below for Participating in the Seminar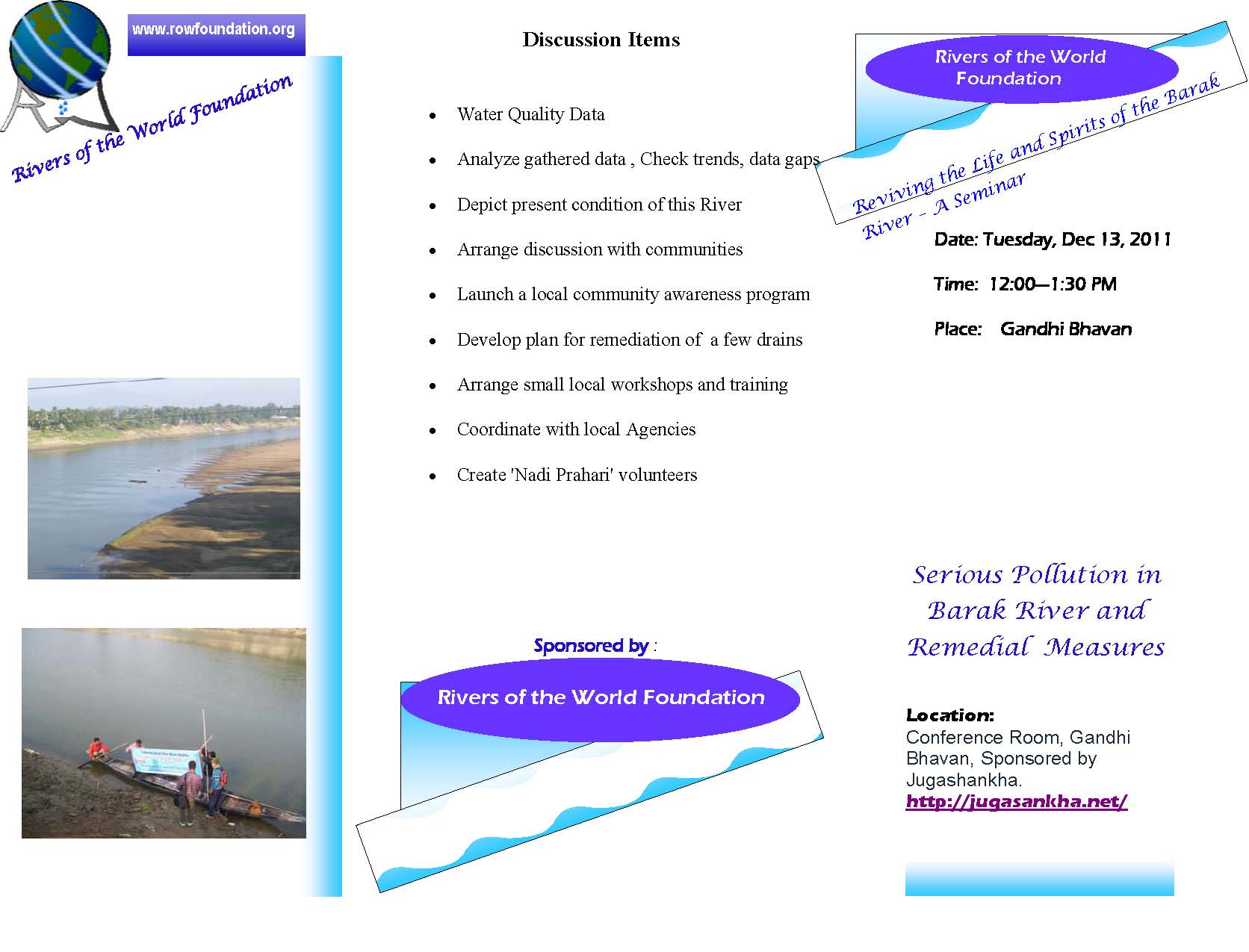 For Your FREE Registration, please Complete the form below - then Click Send




Please include a valid email address and a contact phone number.




You can also contact us by e-mail at the address below:
We will reply back to you by e-mail or Phone


rowfoundation at verizon dot net



You can Donate and Provide Support to our activities towards Daya (Odisha) and Yamuna River Protection and Cleanup Efforts in India !!!!

To Donate for a Specific activity please mention that in Memo box after Clicking on the Donate Button
A Big Thank you for your Support !!!